Introduction
In recent years we have seen a growing trend of elderly people wishing to remain in their own homes for as long as possible. While nursing homes and related environments have their place in the healthcare system the benefits for individuals remaining in their own homes are well known and documented. Many people wish to have their own freedom and independence and remaining in their own homes will help enable this. Also, understandably a lot of people much prefer to be in an environment that they know and feel safe in.
Oftentimes all that is required to help someone remain in their own home is some equipment and nursing care. For example to make the home more accessible a stair-lift can be installed so that they access the upstairs area of their home with ease or a hospital (electric profiling) bed to make them more comfortable and help transferring into and out of the bed easier and safer. We can supply these products and more and can package them together into a long-term rental offer.
Main rental products
Hospital (electric profiling) beds – These beds are fully electric and operated by an easy to use remote control. They come in a standard single size and can be set up anywhere in the home. The bed comes with a standard hospital grade foam mattress and collapsible side-rails. We can also supply related accessories such as an over-bed table and reach pole. 
Air (pressure relieving) mattresses – These mattresses are typically used if the person will be in bed for large parts of the day and they work by slowly rotating the person in order to prevent pressure sores or ulcers. There will be a small control unit at the end of the bed that will constantly regulate the pressure and flow of air into the mattress. 
Hoists – Hoists are used mainly used to transfer a person from a bed to a wheelchair, seat or toilet . They are on wheels and can be operated using a remote control.  We can supply slings in various sizes as required.
We also rent other products such as stair lifts, wheelchairs, mobility scooters and orthopaedic chairs.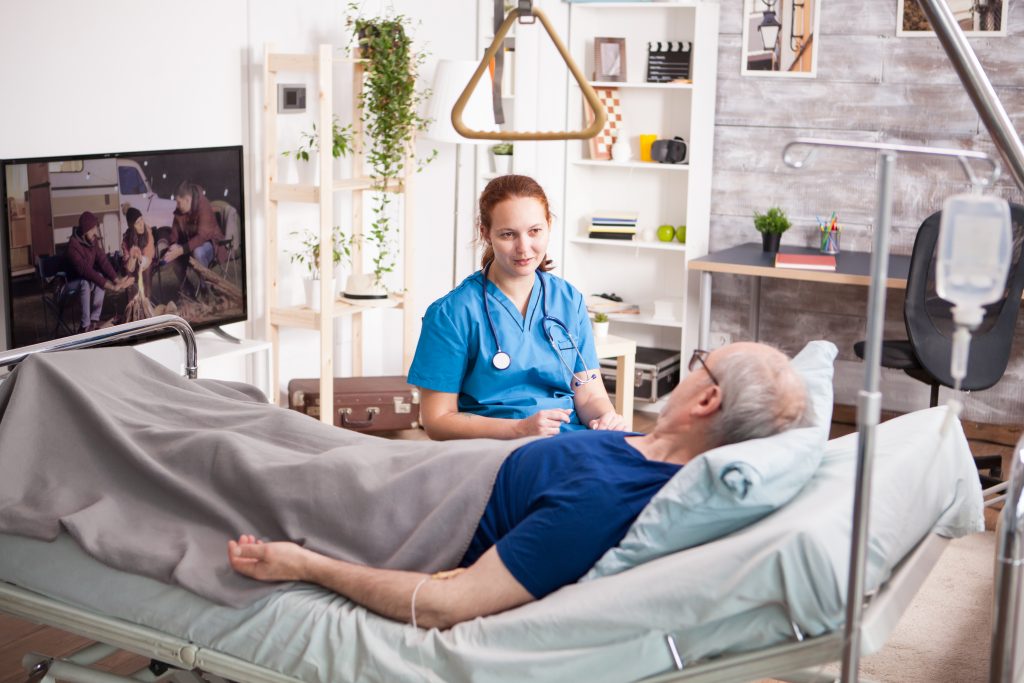 While you can buy this equipment there are several advantages to renting.
Advantages of renting
Financial outlay – Normally buying this equipment can cost several thousands depending on what's needed so it's far more affordable to rent the equipment as needed on a monthly basis. Also when the equipment is no longer required you don't have the hassle of trying to sell it or have it removed.
Service/maintenance – When you rent equipment from us it will include any repairs or servicing required. Typically we have faults or repairs fixed or replaced
within one working day. Typically you won't have this after-sales service available when you purchase equipment.
Availability – Currently there are supply issues with a lot of products while we have most of our products in stock and typically can be delivered/installed within 1-2 working days.
For more information please contact us on (01) 254 4406 or email info@mobilitydirect.ie.