Reclaiming VAT from a stairlift purchase
When you purchase a stairlift there is VAT included at 13.5%. This VAT can be reclaimed and this short guide will explain two ways on how to reclaim it.
ROS
The easiest and quickest way is to use Revenue's online service (ROS). Please note that a family member or friend can apply for this refund on your behalf using their own ROS account.
When you login to ROS, click "eRepayment Claims", then "Make a claim", then "VAT – Value added tax", then "Form 61A – Aids and appliances for persons with disabilities" and fill out the relevant information.
You will need the PPSN of the person that will be using the stairlift along with the invoice for the stairlift and the bank details for where you want the refund payment to be made to.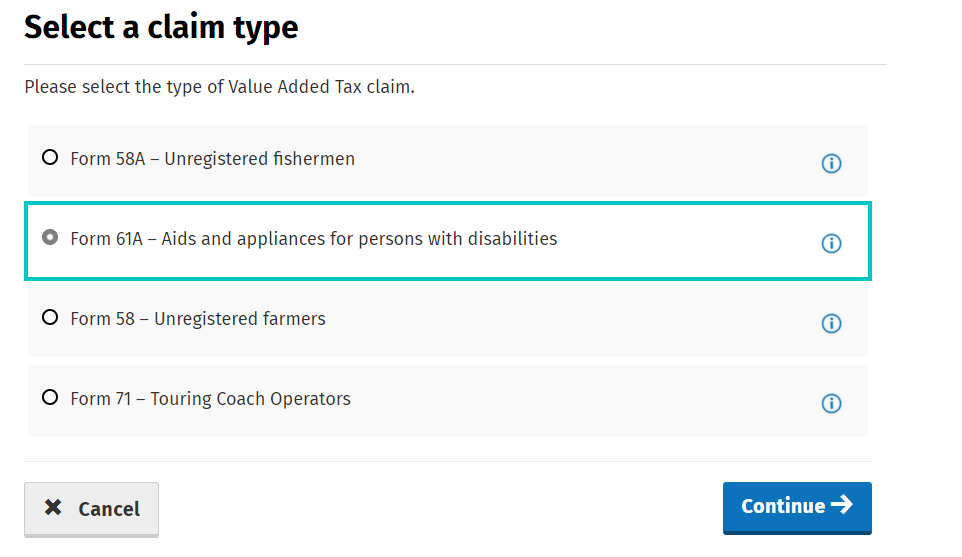 Post form
Alternatively, you can fill out form 61A. Please click this link here to download the form, fill out the relevant information, attach a copy of the invoice for the stairlift with the form and then post it to:
Revenue Commissioners, FREEPOST, Central Repayments Office, M: TEK ll Building, Armagh road, Monaghan H18 YH59
If you require anymore assistance with applying for the refund then please contact us.
STAIRLIFTS ( Supply and install )
Rate – Reduced rate: 13.5%